Why Are Gulf Coast Beaches Sparkling White?

Could it be only to attract us to beach vacations?  Or could these southern Gulf Coast beaches tell a much more interesting story? 
Those of us who live near the Gulf of Mexico's northern coastline know that we live in a beach paradise...where vacation activities rule the day. (That's the reason some of us live here.)
But we also know curiosity leads us to explore beyond those beautiful beaches where we discover the most delightful places to go for fun, food, and entertainment, and find places to learn all sorts of interesting facts. 
What genius is that! 
Not that  anyone needs genius to enjoy these extraordinary beaches, whether you live nearby or come to visit for only a short while.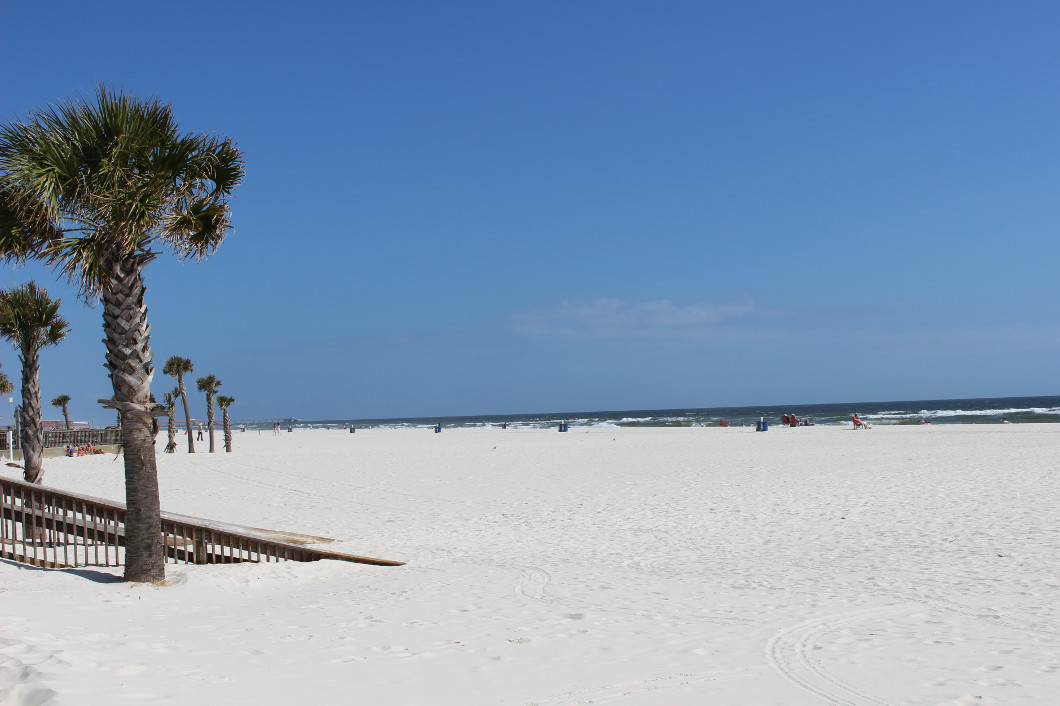 Upper Gulf Coast sparkling white soft sandy beaches.
The genius of our Gulf Coast is, neither you nor your vacation needs to stay on the beach.
Because, as we locals can tell you, the beaches are only one attraction (of ever so many). 
Big Alabama Beaches (only our coastline is small).
Alabama beaches place you smack dab in the middle of our paradise. Close to everything you (or someone with you) will want to do...whatever you enjoy.
As locals will tell you, the beaches are only one attraction (of ever so many).
What's Beyond Beautiful Alabama Beaches?
Curiously enough, you'll find places varied enough to entertain anyone — so everyone finds favorite things to do, whether a beach lover or not.
Discover Favorite Places with Friends (or Family)
Fairhope Park
Explore Nearby Places to Go with Children 

Hunt for dinosaurs with your kids.
Where to go with kids?  
…from hunting dinosaurs to enjoying water parks and outdoor adventures to discovering wonders in unusual museums.
Explore Places for Teens to Go 
Experience Culturally Southern Places
Historic Swift-Cole House
What's so special about Southern Culture?
Music - Alabama band, songwriters, sweet home song, buffett, 
Food - influence of native/spanish/french, preserving, 
History - native tribes, spanish, french, US settlers, free-tax experiment (Fairhope),
Wildlife - migrations, birds, predators, turtles, marine life, dunes, ecology, habitats...
Gardens what are native plants, flowering, agricultural crops, seasonal changes.
Be curious. You'll learn a lot.
Learn About Places Far More Important than Holiday Fun
What's so important about the coastal environment?